A wifi connected wall display for my photos, calendar, news and weather.
Sign Up • Free!
Use a laptop, tablet or Raspberry Pi!
Or download the app on ...

What is DAKboard?

DAKboard is designed to be an always on, zero maintenance, ever changing display featuring the content that's important and relevant to you. A modern, wifi connected, digital photo frame. At a glance you can see your upcoming calendar events and weather overlaid on top of photos pulled from popular photo sharing sites, all in a beautifully designed interface.
Digital Photo Frame

Photos are the focal point of DAKboard. Authorize your favorite photo sharing service such as Instagram, Dropbox, Flickr or Google Photos and let DAKboard be your digital art display! Configure it to show your latest photos, or pull from a specific album. Have it change the photo at any interval you choose. There's no separate albums to manage, or SD cards to load. DAKboard is a wifi connected, smart picture frame!



DAKboard works great with ...
Flickr
Google Photos
Dropbox
Instagram
500px

Bing
Custom URLs
Digital Wall Calendar
DAKboard is a digital wall calendar. It supports calendar syncing with Google Calendar, iCloud Calendar, Facebook and other online calendar services! Choose an agenda style to see the next few days, or display your events on a
full monthly calendar
. DAKboard makes a perfect digital family planner!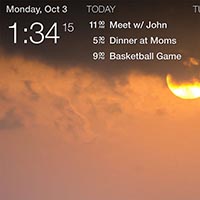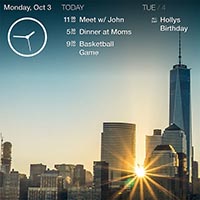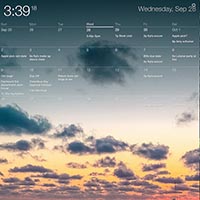 Smart Weather Station
The weather can change at a moments notice! Set your location and DAKboard will always display the current weather conditions and 4 day forecast. Choose from Yahoo, or WeatherUnderground as a weather source. DAKboard is your digital weather station!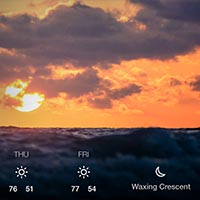 To-Do Lists

DAKboard supports integrations with popular to-do list managers like Wunderlist. Authorize your account and DAKboard can be your family organizer and keep you on task!
Simple Configuration

The DAKboard web app is configured through a simple web-based interface accessible from any laptop, tablet or smartphone.



Flexible Options

Don't want to see the weather forecast? Don't want to see calendar events? Want to use DAKboard for your Magic Mirror? No problem! Configure it with a click in the options section.



Zero Maintenance

Once configured, there's no SD cards to load, no additional calendars to update and no photos to upload. DAKboard will always display your latest and relevant content!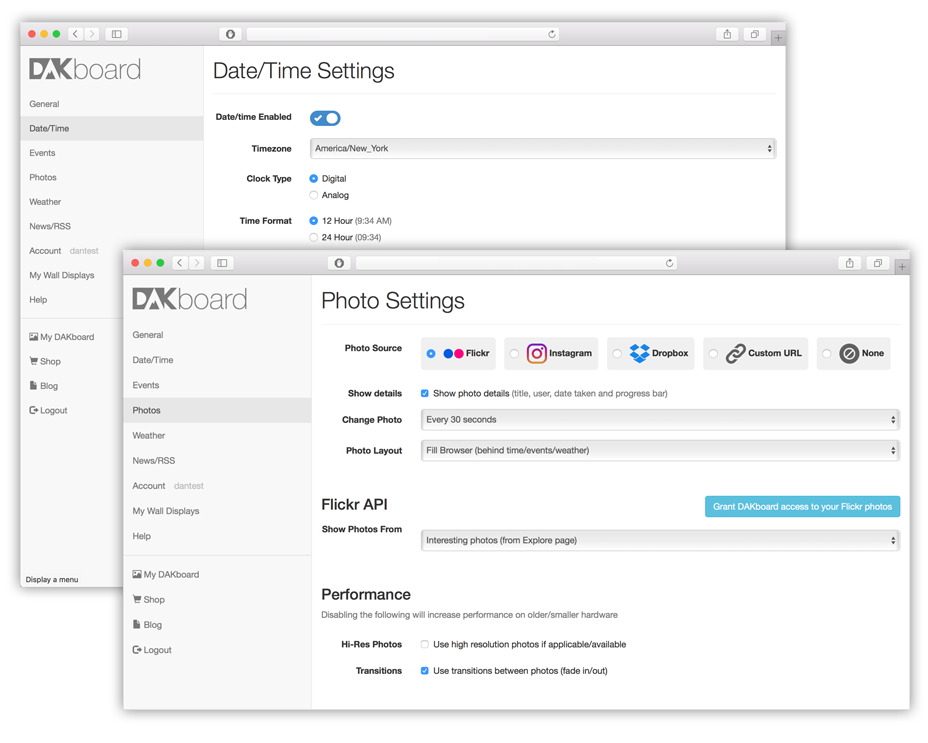 Purchase the wall display
Buy the DAKboard Wall Display. It features a 24 inch 1080p Wifi enabled LED screen, with IPS for crisp and vivid images from all viewing angles.
Shop Now
Use your laptop or tablet
Use your existing laptop, tablet, or a create your own digital photo frame using a monitor and a Raspberry Pi! Set it on a shelf or counter and start enjoying it today!
Sign Up